Products I Have Found Useful:
1. Magnesium Lotion - Give Your Tight Muscles What They Need To Relax... Exactly Where They Need It
Check it out on Amazon:
"Mo' Maggie" MAGNESIUM LOTION - VERY HIGH POTENCY! (Click Here)
Muscles need magnesium to relax and most people are deficient in magnesium...  
If you have chronic areas of muscle tension that you need to work on and stretch all time, you should rub magnesium lotion directly on those areas. It can make a big difference. 
If you know anyone who wakes up in the middle of the night with leg or foot cramps then please, please, please...tell them about magnesium lotion.  It really works.

I've tried many brands and think Mo Maggie's is the best one out there.  The lotion is what you want. You just rub it on before bed and forget about it.  I've tried the "magnesium oils" and the "magnesium gels" and they tend to burn the skin and are rather messing...staining sheets and clothing. 
This is amazing stuff.  And it's pretty cheap.
Check it out on Amazon:
"Mo' Maggie" MAGNESIUM LOTION - VERY HIGH POTENCY! approx. 1500 mg/ounce - 250 mg/tsp. - ORGANICALLY based - 8 fl. oz., HIGHEST concentration of ZECHSTEIN® Magnesium in a lotion on the market! (Click Here)
2. Back Pain Massage Tool 
The Body Back Buddy
- many of my patients like this tool a lot:
Here is the Amazon.com link:
Body Back Company's Body Back Buddy Trigger Point Therapy Self Massage Tool - Lower Back Massager - Neck Massager - Shoulder Massager - Myofascial Release Tool - Deep Muscle Massage (Blue): CLICK HERE
3. The "One Day A Week Diet" That Works... 
This diet actually works amazingly well for women, men, young and old.  You do this program one day a week (two days a week if you want to lose weight fast) and you will lose weight. I know because I do this diet.
The book is currently on sale for $10 (regularly $50) and it comes with a 100% money back guarantee.  I'm not sure it gets much better than that!
For more info on, "Eat Stop Eat": Click Here!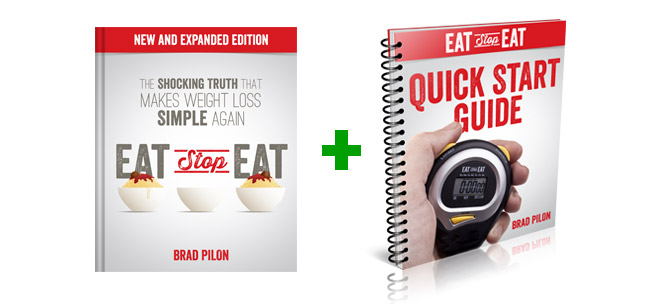 To check out, "Eat Stop Eat": Click Here!
Help Others To Find
This Free Pain Relief Website
By Clicking On Your Favorite Icon Below:
Sharing helps others...
You Are Also Cordially Invited To:
Add Gary Crowley to your Google Plus Circles -
Google+ (click here)
---